How SEO Marketing helps your business.
Our SEO Marketing process allows MLT to put together a customized plan for your business. We understand that no two businesses are alike. Your website is evaluated and a plan is implemented with YOUR goals in mind.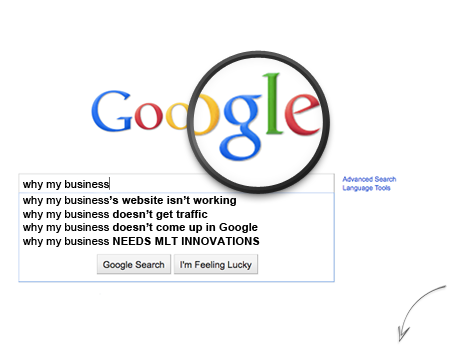 Research
First, we effectively find out where your business ranks on the internet.
---
We take a look at every aspect of your website for SEO Marketing effectiveness. We then determine who your competitors are, where they are ranked, and which are ranked higher. We research keywords to determine your competition level and track searches per month globally and locally to your site. This helps us build a strategy and plan of attack. Analyzing the content of your website, we will determine what changes need to be made, whether it is adding headers, graphics or just more keyword verbiage.
Report
We come back to give you the good news and the bad.
---
We let you know where your site is currently and what our strategy is to improve your search rankings and web exposure.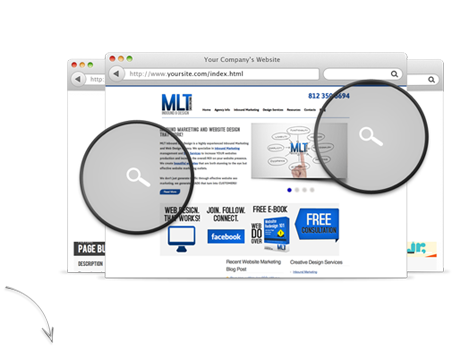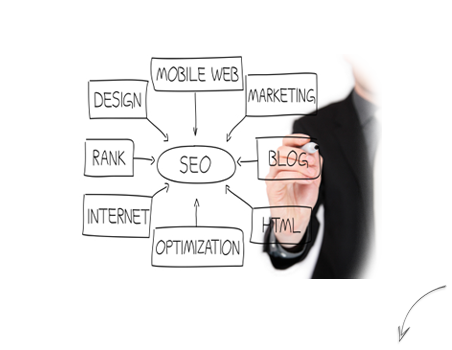 Implement & Monitor
We take our strategy for your business and put it to work!
---
Once we report our plan of attack, we implement it on every level. We will make sure that your business gets the attention it deserves and will stand up to your competitors on the internet. We will monitor your site rankings, and watch its improvement while we monitor the trends in your market.
Monthly Updates
We monitor and maintain your rankings, while letting you know along the way.
---
We analyze your traffic vs. previous months, track keyword searches, and check your rank manually. Other companies use unreliable automation to track this data. Our findings are reported to you monthly with advice on what content changes would further boost rank or help correct any slow ranking pages.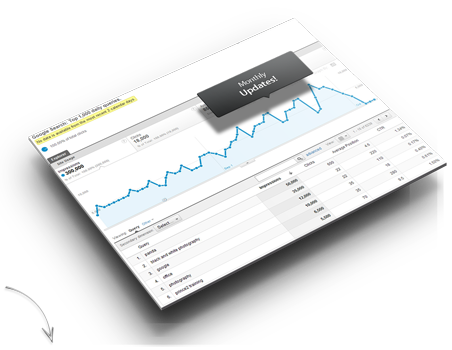 Last, as needed
Content Modification
---
We will make any changes needed to your SEO Marketing to keep your site updated and constantly improve your ranking. We want to see your business succeed and rise above your competition!
---